NEW BRAND: Studio D'Artisan
December 23, 2020
We would be lying we we said that we wasn't exited for a brand like Studio D'Artisan, who started producing Japan's first Selvedge denim. They are legendary and can even be called the grandpas of Japanese denim. Here's their story:
1970's , the time of rapid economic growth in Japan when wave of economy gave great value to mass production and mass consumption which overtook to the whole country. This had a large impact for the "Jeans industry" which started using new denim fabrics made by new looms (mass production) and replaced selvedge denim made by old short-looms, Because of the lack of productivity and new cheaper methods. In all that mess a small brand called STUDIO D'ARTISAN & SA was established in 1979 by designer Shigeharu Tagaki under the slogan "Reconstruction of great old things". It proved to be very successful to reproduce and to take over the history of "real Jeans" made by short-looms that were found in Okayama. The old-school selvedge fabric had especially tight, slubby and sturdy fibers, giving them the superior quality over those mass produced jeans.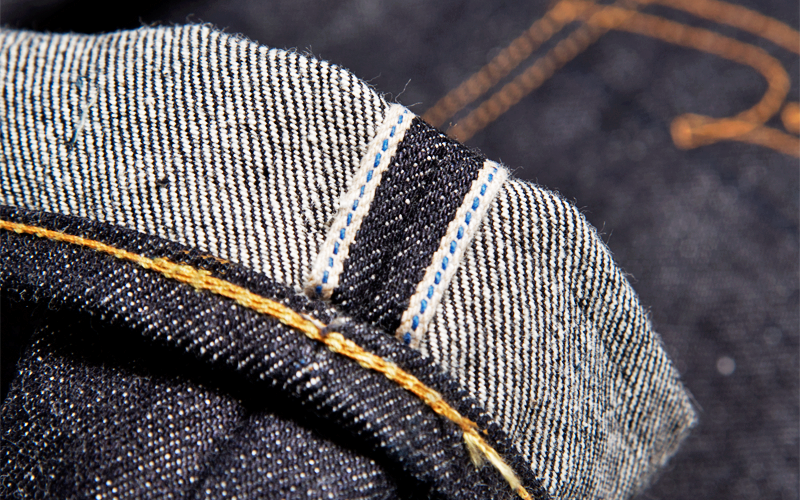 Studio D'Artisan is known as the first of the "Osaka 5" companies to have started the Japanese denim industry which we know today. Studio D'Artisan were the first ones to use deadstock hardware on their jeans and the first ones to create shuttle loom woven hank dyed jeans in Japan. They've maintained a playful image over the years, which is one of our favorite things about the brand. After nearly 40 years they still find humor in every element of what they do. from jeans to belts to shirts to sweaters, nothing less than near legendary perfection comes out of their factory doors.